Hey lovely ladies!!
Over the weekend I did a little make-up shopping and I decided to share with you my goodies... As most of you know MAC just released their Marilyn Monroe Collection && I couldn't wait to pick up some goodies!! I was upset I didn't get all the lippies I wanted but here is what I did get....
Charmed I'm Sure, Pure Zen, & the Legendary blush
I also stopped by CVS while they had the Wet & Wild BOGO Free and picked up some lipsticks I didn't have....
Wine Room 906D, Cinnamon Spice 917B, Purty Persimmon 970, Stoplight Red 911D
I also found some new nail polish that I hadn't seen called SPOILED by Wet & Wild and I picked up a couple...
s068 Jewelry Heist, s008 Cotton Mouth, s016 Lox-y Lady, s017 Show Me Some Skin
I used Cotton Mouth & Show Me Some Skin to do my mani last night....
Loved these polishes and they were only $1.99 they have the different applicator brush that I like and they dried pretty fast. I am definitely picking up some more next time I'm at CVS.
Finally, my significant other picked up the 3 Disney Villain Elf Books for me. I had been looking all over for these and they are finally MINE!! I can't wait to start playing with these babies!! The book comes with step by step instructions to create both a day and night look.
These are exclusively only at WALGREENS and are priced at $9.99 only select stores carry them.
THE EVIL QUEEN- Devious Dramatic Eyes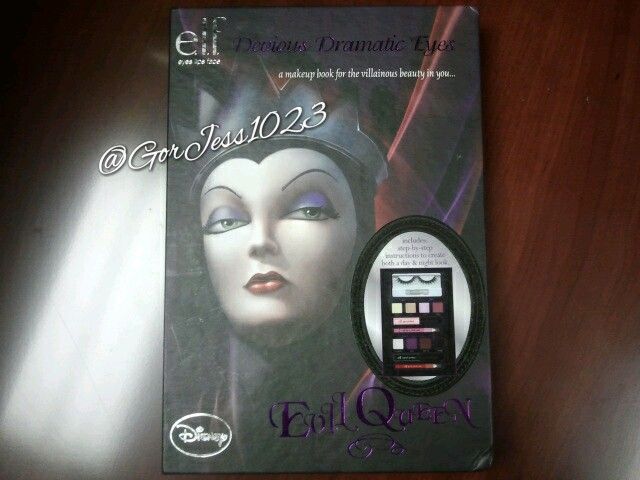 Inside...
The Example on Night Look
CRUELLA- Evil Everyday Eyes ...
This is by far my favorite! Because I like more natural colors for my eyes..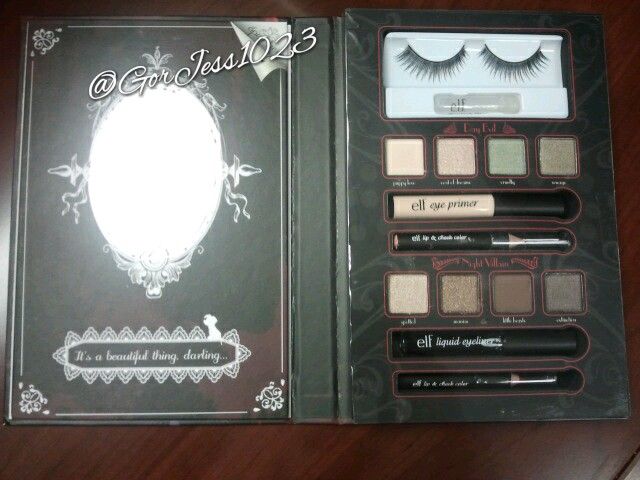 The Example of the Night Look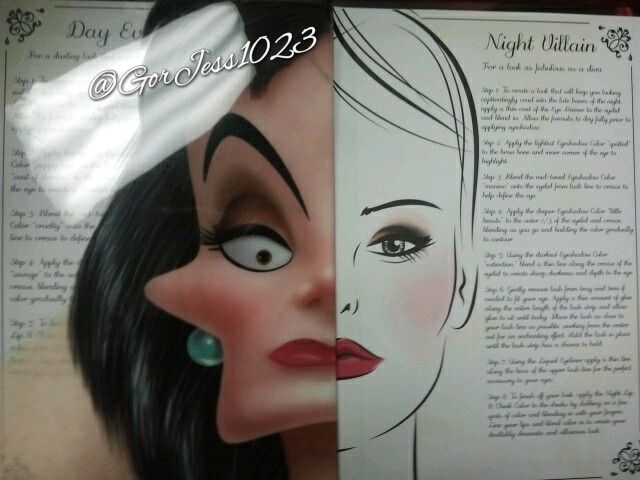 MALEFICENT- Sinister Smoky Eyes
Inside
The Example of the Night Look
All of the books comes with a pair of lashes ,4 Day Evil Shadows, Elf Eye Primer, Day Elf Lip & Cheek color... 4 Night Villain Eye Shadows, Liquid eyeliner, & Night lip & cheek color! They also have a cute mirror and a DAY TIME Example look but it was way too difficult for me to hold down the page and take a picture! Sorry!!
Tell me about your recent make up purchases!! Did any of you take advantage of the CVS BOGO Sale for Wet & Wild? I'm curious to find out how many of you have seen the Elf Disney Villain books or if any of you have them?? Which one is your favorite??
Maybe when I get some time I will play with them and do a couple of FOTD!!
Until next time sweeties!!
Hugs&Kisses
Jessyka