Hello lovely ladies!! I wanted to share with you how excited I was yesterday when I saw two packages waiting for me at home! First, is a package that was sent to me from one of the sweetest girls I've had the pleasure to get to know via Twitter & Blogger
MzCyn
!! If you haven't yet please check out her blog she's loves make up, traveling, & is also really good at couponing!!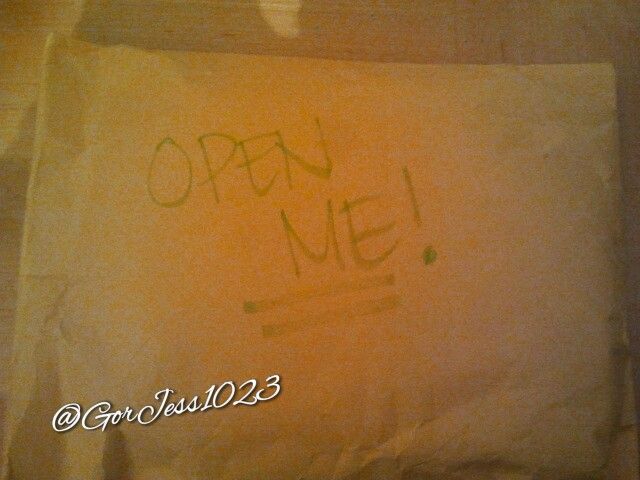 I thought it was cute how she wrote " BEWARE, handle con cariño"
Once I did that, I was able to retrieve all my goodies!! =D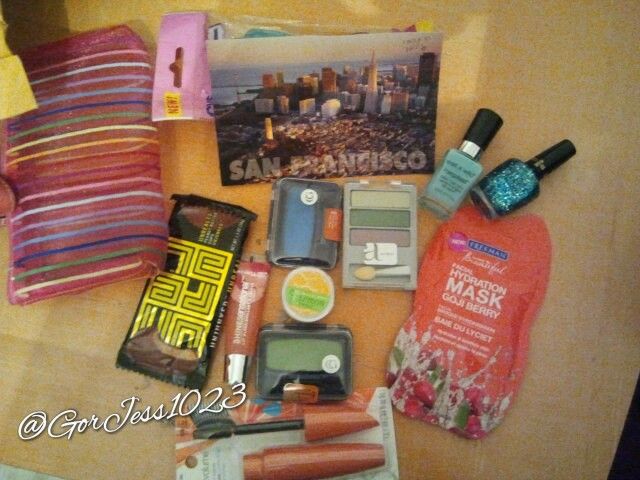 She hooked it up!!! I'm really loving all the eyeshadow colors she sent me!! The blue is GORG!! The picture def doesn't do these eyeshadows justice!!! She blogged about the chocolate a couple weeks ago && I was curious to try them!! I didn't eat mine last night because I opened the package pretty late, but I'm def gonna devour them today!! Her post card was sooo adorable and let me just say she has some NICE handwriting!! My handwriting is like chicken scratch!! No Lie!! I already opened 2 items she sent me the Cover Girl Lash Blast Volume mascara and the Lip Butter in Lemon Twist both I'm wearing today! I love the mascara and I can't get enough of the Lip Butter it smells heavenly!! I'm already carrying around the make up bag in my purse its soo cute and I love love love that its rainbow!!! The 2 nailpolishes are already sitting pretty in my nailpolish collection! I love Wet & Wild nailpolish I've never tried the Milani nailpolish but I can't wait to use it!! It will make a cute accent nail!! She also sent me some razors which I was happy to see, because I just used my last one!! A freemans hydrating face mask and a lipgloss were also a part of my goody bag! I can't wait to try all of these items!!
xoxoxoxoThank you so much Cyn!!! xoxoxoxoxo