Hey lovelys!! Tomorrow is the first day of FALL!! My favorite season of them all!! Time to cuddle up under a soft warm blanket, drinking your hot chocolate with marshmellows, & reading your favorite book or blog!! =D
Yesterday, I recieved my first beautybox five in the mail!! I signed up for this after watching a couple of youtube videos about the box, all the goodies inside were things I would have liked to try out. I was kind of skeptical because I have never signed up for a monthly subscription box. A lot of girls I follow on twitter would always complain about not recieving their monthly subscription box and being charged extra on some months and or not liking the products that they were sent. All of the complains I heard were NOT about this BEAUTYBOX FIVE company they were different boxes or bags. I signed up in the beginning of September you have 3 options on payment method... You can pay in full for the year, quarterly, or monthly. I chose monthly which is $12 because in my head I figured if I liked a couple of boxes I can just go ahead and sign up for the year... If I don't then I can just cancel!
So enough about that lets get to the good stuff!! I'm actually VERY happy with my box! The box is a teal color and super adorable!! I got 5 goodies inside...
1.) H.Wood Beauty Lip Shine .14 oz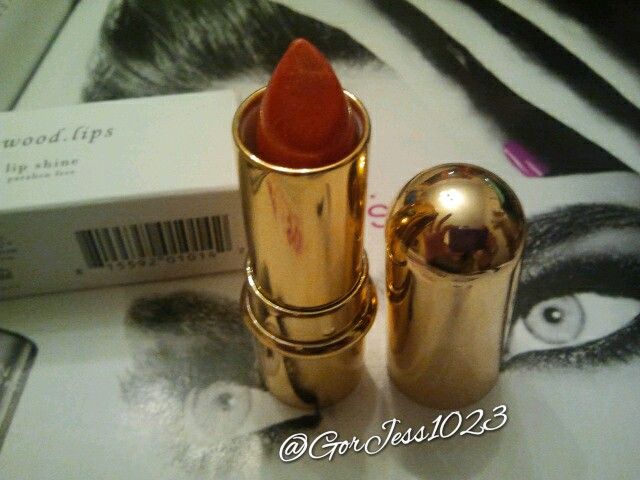 Description: The perfect addition to any makeup bag, this hydrating, sheer-color lip shine is packed with nourishing ingredients like jojoba oil and mango, avocado and shea butter. retail $16.00
2.) Goat Haus Dairy- 1 bath melt
Description: Drop one of these handmade goat's milk bath melts into your tub and relax.. Your skin will thank you! Retail: $2.50
3.) Silk Naturals- Eyeshadow 0.18 oz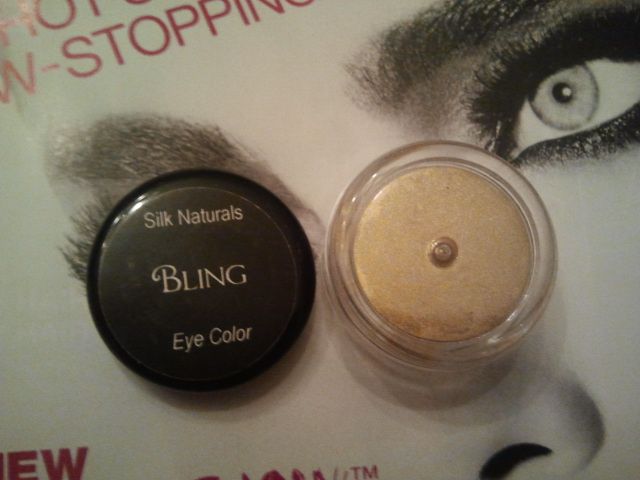 Description: Loose mineral shadows gluten free and predominantly vegan, they're perfect for sensitive skin. Retail: $4.00
Here is a swatch with no base/no flash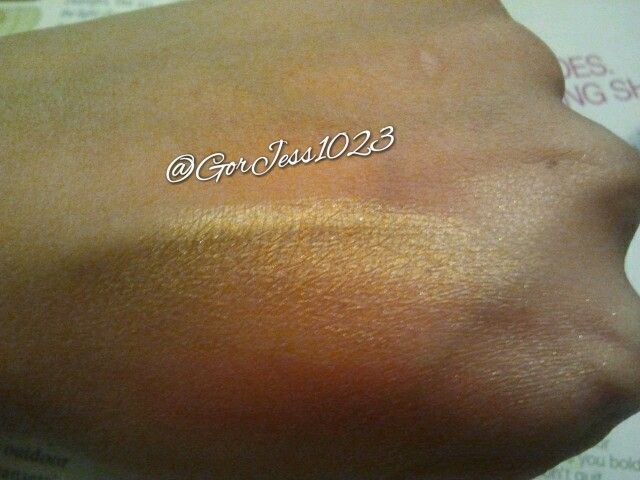 Highly pigmented and silky
4). Hollyren- Eyelashes 1 pair
Description: Easy to apply lashes give you the perfect full-lash effect for a night out on the town!
Retail: $7.00
5). Nume- Hydro Punch Hydrating Shampoo 8.45oz
Retail: $24.99
I'm excited for my next box!! Let me know if you are subscribed to a monthly beauty box and how you like it!! I did also sign up for Little Black Bag and I'm waiting on my goodies on that!! I'll blog about my LBB experience when I recieve the box and show you what I got!!
Til next time sugar plums!!
Hugs&Kisses
Jessyka