Happy Friday Lovelys!!
This week has been long and super stressful for me!! I've been moving out of my place, and let me just tell you ((moving is such a draaaaaaaaaag)) it's hard work and time consuming! Anywho... This morning I felt a little more relaxed and decided to shake off some of the stress and lazyness and actually put make up on my face!
I chose my "at the moment" favorite lipstick.. Which is Wet & Wild Cherry Bomb 918D I say "At the moment" because I totally change favorite lipsticks every other week!! I'm sure I'm not the only one with that problem! I really do love how pigmented these lipsticks are!! My only problem is that some tend to dry and make my lips look chapped!! So make sure you use a good lip moisturizer before applying these babies and a bit of lipgloss helps too!!
This lipstick retails at about $1.49 or less if they go on sale!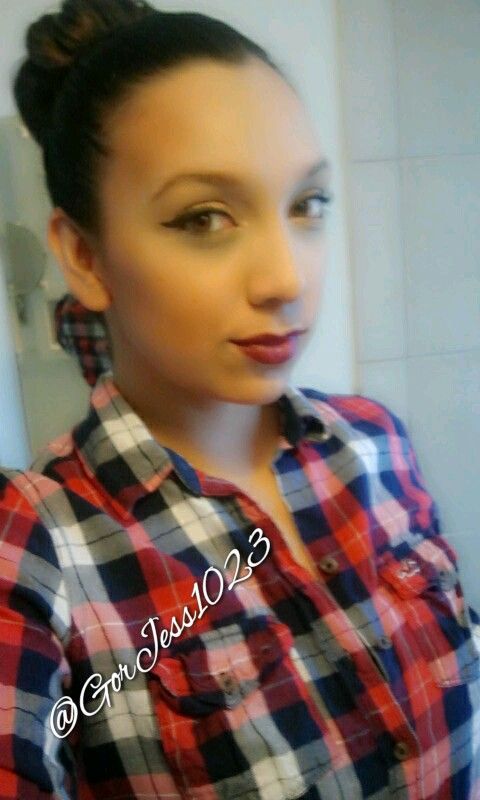 I had to choose either cute hair style or make up!! Obvi MAKE UP won!! haha
I hope you all have a great weekend!!
Hugs&Kisses
Jessyka