I can't remember the last time I updated my blog... I honestly, have no time to keep up with it. I shouldn't make excuses and make time to update more frequently and I've decided to give it a shot. ((With that being said I'm gonna need major help with getting a cute layout because this one is not working!!)) haha
One major reason that I do want to keep up with my blog is because of one of my tweethearts and blogerina
Butterflymommy
aka
Allthingsaddicted
... She's always motivating me to keep up with my blog and giving me a hard time when I don't!! She's such a sweetheart && motivator!!! Her blog always has the cutest nail and make up post!! She also shares pictures of her private life, what she does over the weekend... I can always look forward to work on Monday because of her weekend cap post!! Thanks Jess for being soo sweet!!
Back in June she held a giveaway and I won some goodies...
I loved all of the goodies she sent me!!
Check out her
blog
and enter her new giveaway!!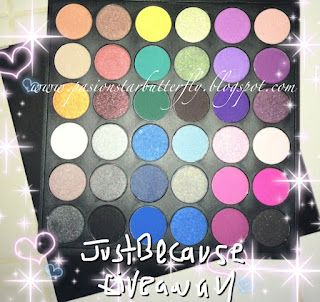 Good Luck!!
On another note I went to Walgreens during my lunch and bought these goodies..
Thinking of maybe doing a nail post next... We'll see!!
Hugs & Kisses Jessyka