Rihanna came to Chicago and I HAD to go! I love Riri her music always gets me in a good mood and I love her taste in fashion! She's always bold and edgy and wears bright colors that look stunning on her!! So wanted to share some of the pictures I took.. I obviously wasn't in the front row but it was fun dancing and singing with friends...
Me & My sister on our way to the United Center..
I made my own shirt.. S&M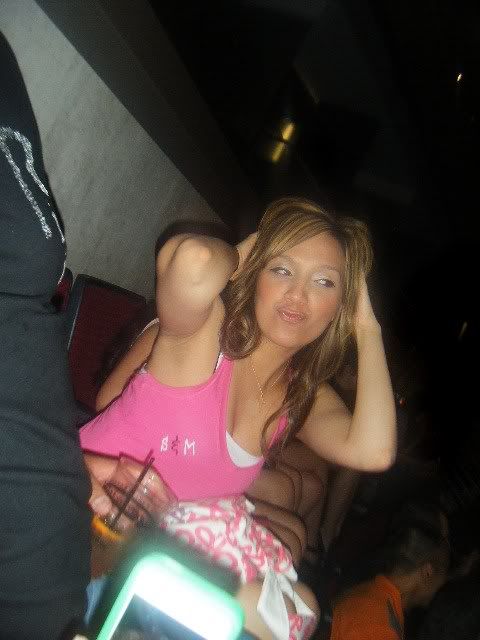 Rihanna's entrance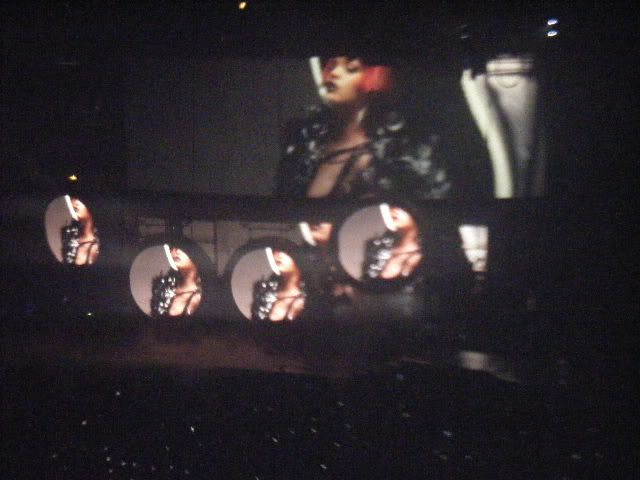 She put on a great show!
She sang my favorite songs SKIN, California King, & Man down from her Loud CD I was soo excited!! haha
Umbrella ella ella ella... Yes, we busted out w/ our own umbrella!! ;)
Til next time!! xoxo